Team
Our "Team Work" feature allows your account to become master account of any volume of existing accounts. You will be able to view statistics of your team, evaluate quality of work, receive payments from all accounts in one single payment and effectively control your team. Controlled sub-accounts have more simple interface, which lets your workers to completely concentrate on their work. Please beware: this process can not be canceled. All you accounts' payments will be transfered to your new team's account.

This is how your master account will look like:



Here:
1. sub-accounts list
2. status of each sub-account
3. current captcha bid and bonus percent
4. average recognition time
5. earnings for hour/day
6. view accounts' warnings from our moderators, edit password, view statistics or remove account from your team
7. monitor your sub-accounts activity & quality in real time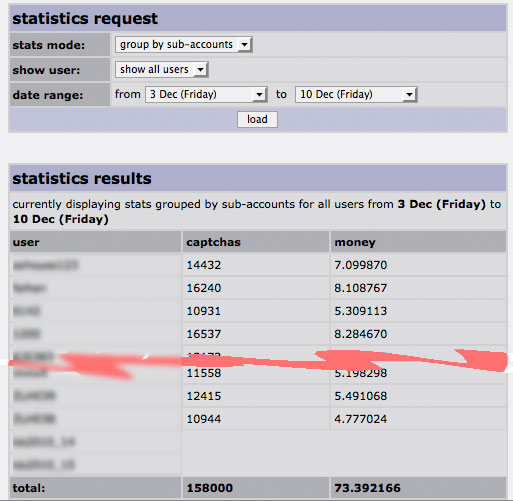 Different type of statistics: browse stats for your whole team or specified user.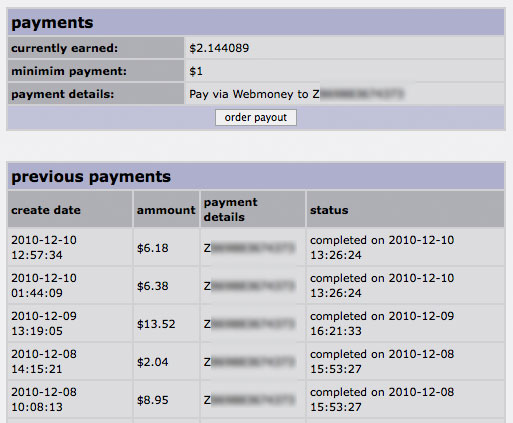 Receive payments for all your team's subaccounts in merged payments.